The Arberia
"Arberia" in italian is much more than a simple geographical term.
Arberia is a term that defines the very soul of the arbereshe culture and civilization: a proud community, a community that loves freedom and built and established their whole world on italian soil, and defended it throughout the century against several acts of oppression.
When we talk about Arberia (even better Arbëria) we refer to those lands that even today host the ancient arbereshe community in seven regions of southern Italy: Abruzzo, Basilicata, Calabria, Campania, Molise, Apulia and Sicily
The arbëreshë
In order to track down the first migration of the arbereshe community in Italy we have to travel back in time to the XV century: during that time, many albanian mercenaries' communities moved to different areas of the former Kingdom of Naples. They were called to help out by the king Alfonso I of Aragona during the War of Succession, and they ended up settling there, creating the first albanian colonies in Italy.
That was just the beginning of a number of migratory waves of albanians in Italy, that according to expert estimates, were eight, the latter of which being in the XVIII century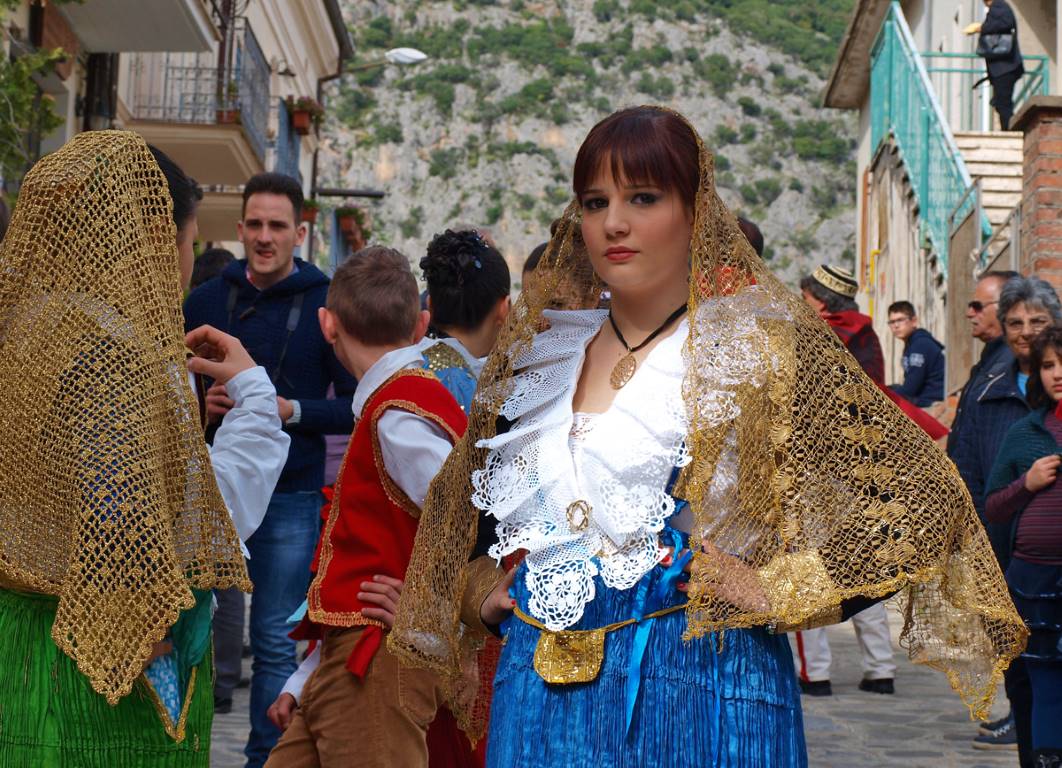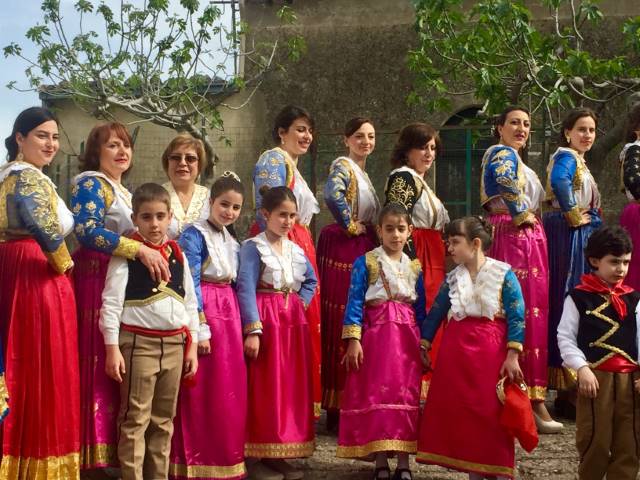 The importance of being arbereshe
The arbëreshë represent one of the largest ethnic group of Italy: their history and various elements of their identity intertwined with the human and social fabric of the territory, while the arbereshe were able, at the same time, to keep their own traditions alive. Language, religious rites, cultural, historical and gastronomic traditions from the motherland Albania are in fact still alive in the 50 arbereshe communities that live in Southern Italy: an incredible cultural heritage that has been holding up for over 600 years. Out of the 50 communities 35 of them survive in Calabria: most of them are in the province of Cosenza (27 communities) while the other 8 localize between Catanzaro and Crotone.
The arbëreshë are both witnesses and protagonists of the historical events that prepared and set up the Unification of Italy. It has been an incredible example of integration and welcoming, confirming how mutual knowledge and reciprocal cultural respect are tools to make communities thrive and grow.
The arbëreshë are a precious treasure that needs to be preserved in Italy. They are a coffer full with culture and traditions. But mostly tales of their motherland: their mutual influence, the armonical fusion of languages, culture and traditions are the added values of these communities that still today act as a bridge connecting the albanians and the italians.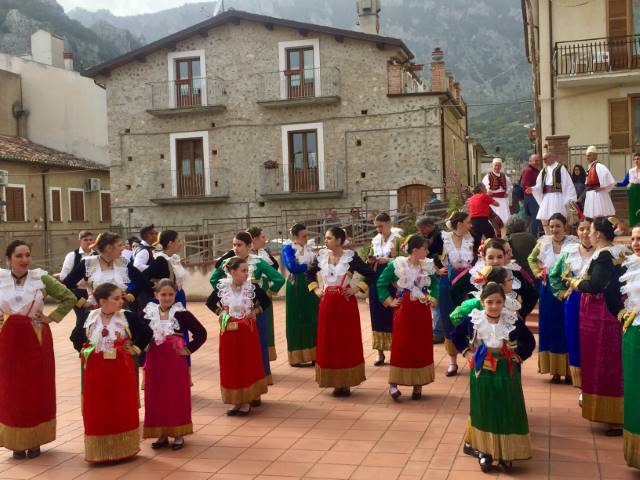 The arbereshe language: a miracle that defies time
The arbereshe language in italy: a tradition that has been standing for 6 centuries, and has incredibly been handed down orally by almost 200.000 people of albanian ancestry that still live in Italy today.
Because of its importance, the albanian language in Italy is protected by law n. 482, whose aim is to protect the historical linguistic minorities. Their defence is clearly an act of protection for the arbereshe heritage and inheritance, because when the state acts defending the language it can't help but preserve all of the different cultural nuances: the tradition, the historical path and the profound characteristics.
The arbëreshe parlances maintain a consistent similar base, but are different in the different areas of Italy in which they are spoken. They are actual "language islands" that have been amended because of the influence of italian and the various dialects that surround the communities: this is the uniqueness of the arbereshe language, it's a kaleidoscope of expressions, able to express cultural, popular and institutional models.
San Marzano di San Giuseppe